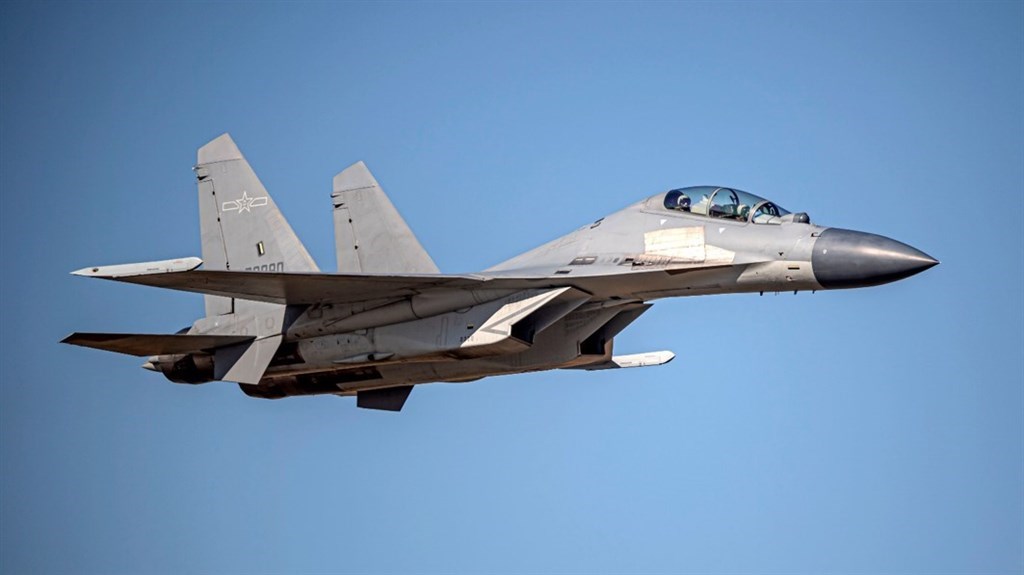 Taipei, Aug. 27 (CNA) A total of 21 Chinese military aircraft and five naval ships were detected in areas around Taiwan on Saturday, including 13 warplanes that flew into the southwestern part of Taiwan's air defense identification zone (ADIZ).
According to the Ministry of National Defense (MND), the 13 Chinese planes that entered Taiwan's southwestern ADIZ consisted of seven Shenyang J-16 and two Chengdu J-10 fighter jets as well as four H-6 bombers.
In response, Taiwan scrambled combat air and naval patrols and deployed defense missile systems to track the Chinese aircraft, the MND said.
Taiwan's Defense Ministry has been posting information about such flights since Sept. 17, 2020, amid the growing frequency of incursions by Chinese military aircraft into Taiwan's ADIZ.
China stepped up its military maneuvers in early August after the visit of U.S. House of Representatives Speaker Nancy Pelosi on Aug. 2 and 3, holding live-fire drills in six locations around Taiwan.
Several Chinese warplanes crossed the median line of the Taiwan Strait, the unofficial border between Taiwan and China, which was seen as a more provocative move than entry into the ADIZ.
An ADIZ is an area declared by a country to allow it to identify, locate and control approaching foreign aircraft, but it is not part of territorial airspace as defined by international law.
Subscribe to BestNews NG for More!